You've done it! You found a Magic Gadget.
Here's all the tricks you can do with the gadget and information on our full magic course. 
Any questions email [email protected]
Students in our courses learn the secrets of magic. More importantly, they learn the 8 Traits of Becoming a True Magician. Wouldn't you like to feel more confident? Enthusiastic? Creative? Through each lesson, we empower each student to not only give the gift of magic to others but also reinforce those critical life skills that go beyond the world of magic. 
Each specially tailored lesson comes with high-quality magic props, a top-secret file folder, and a special secret word that unlocks bonus videos in the online video vault (over a $90 value!). Watch as your child grows and develops greater communication skills, learns to interact with others, and makes new friends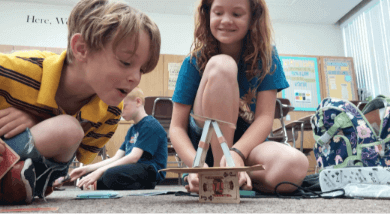 THE 3 KEYS TO MAGIC ARE…
Make it Fun!

Think of Others!

Always Be Ready!
Magic is so much more than rabbits and top hats.  Magic is an amazing art form that can teach us about science and math and most importantly empathy. When you Discover Magic you will discover skills for life.
Here are three fun and simple magic tricks you can do with your magic gadget!
Thank you
The experience of magic is created by interacting with other people.  By following the Three Keys of Magic, your magic will be more fun, more impactful, and more memorable.  Remember most often in magic, as in life, what you do isn't as important as how you do it.